FOOLS CLUB HOOD
£

50.00 Sold Out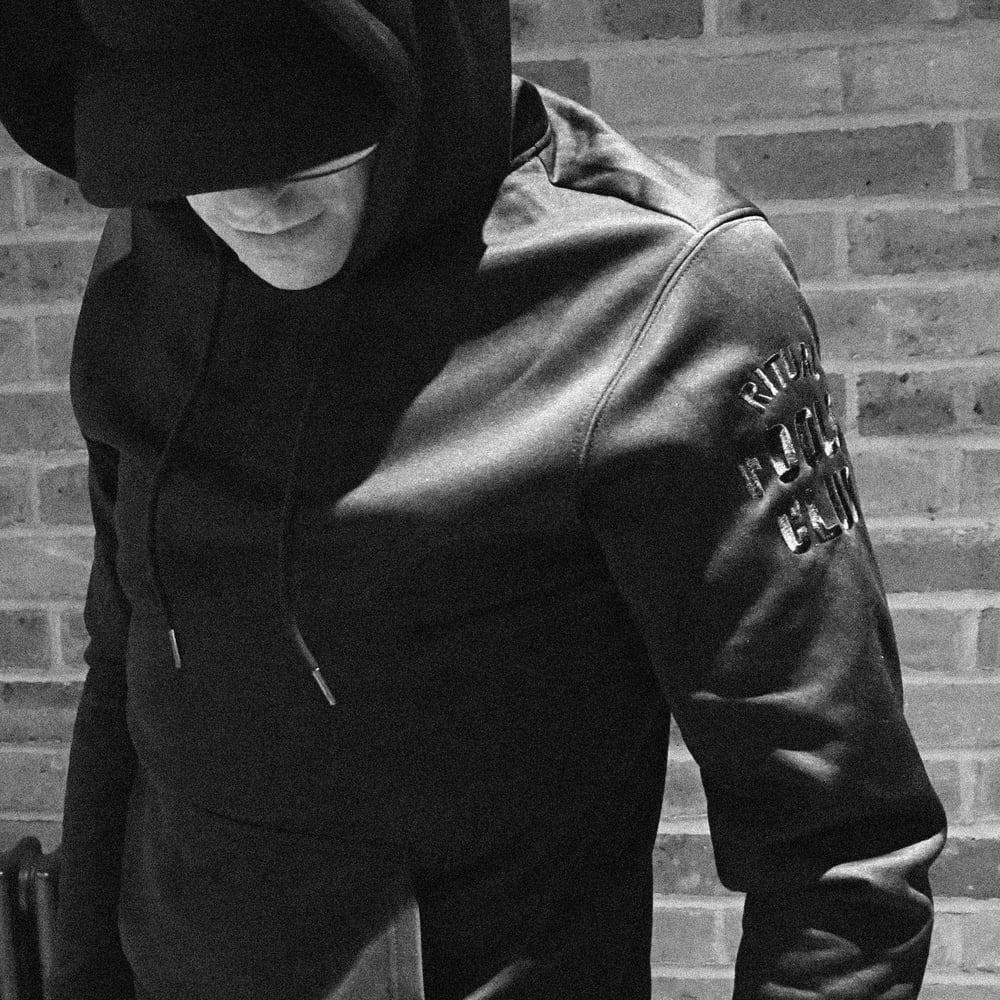 The Fools Club Hood has a sharp athletic cut with a soft sheen finish which means you can either wear it alone as a subtly eye-catching garment worn alone or below your jacket or coat of choice. The classic Ritual Fools Club motif is embroidered in black on the left shoulder and the signature crossbones white tab is stitched onto the hem of the right cuff.
ABOUT THE BLACKOUT COLLECTION
Understated confidence - THE BLACKOUT COLLECTION - for the ones who don't need to shout to be heard. This capsule collection of subtly embroidered garments, inspired by the industrially baron landscapes to which so many clubs owe their heritage - it is the subtle marker of the consummate Maverick, the Quiet Revolutionary and the Social Renegade.
Join the Quiet Revolution and reclaim all that is sacred in this - our Beautiful Game. NEVER underestimate the power or dignity of the FOOL - or of the Club that bears its name RITUAL FOOLS CLUB.
---
• 100% polyester
• Athletic Cut - upsize order for looser fit
Share